Inspiration comes from so many different sources. One of the greatest inspirations for me is where I live. Southern California has such a vibrant, sunny atmosphere that brings out so much in my interior design. Growing up and living near the shores of Hermosa and Venice Beach helped me hone elements of my overall design aesthetic. What's more, it sparked my affinity for coastal interior design. Here's what I love about it, and how I blend beach styling with sophistication in my interior work.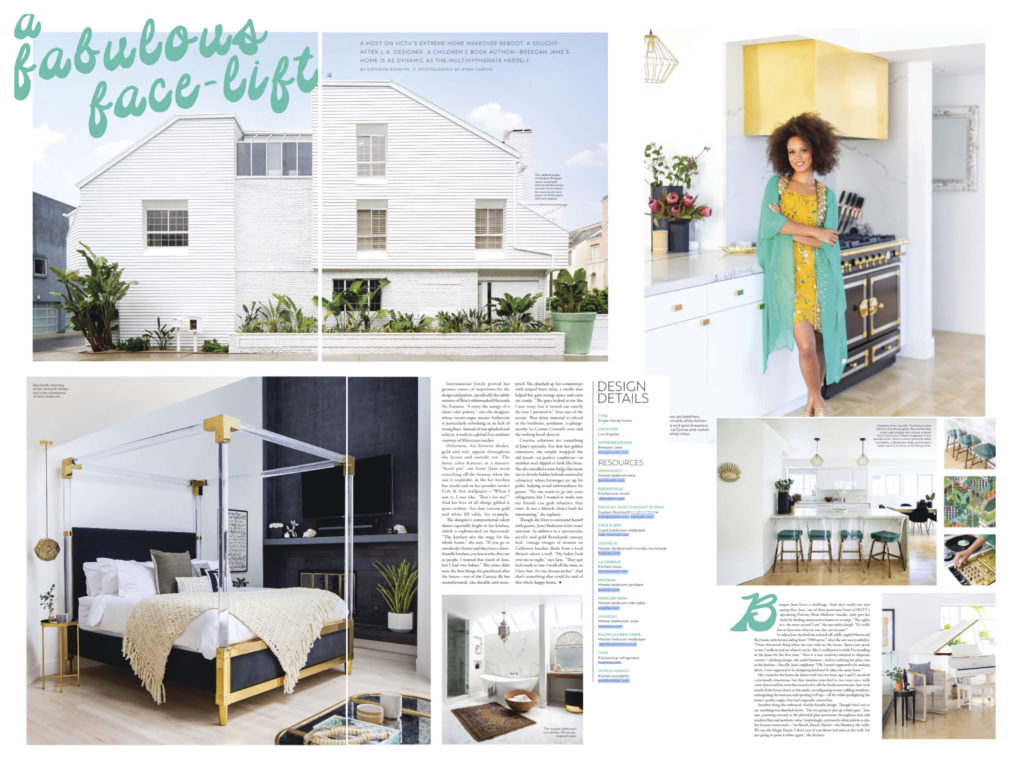 The Coastal Vibe
I've decided no matter where I live on this planet, it will be near a body of water. To know Breegan is to know I'm a beach girl, born and raised. The ocean will always be a part of my home. For me, safety and comfort lie near the sand and sea. Tranquility is plentiful, and freedom abounds there—along with most of my fondest memories. These are the things that I'm reminded of when I incorporate coastal elements in my work.
Coastal interior design encompasses this kind of emotional appeal of life by the sea. It embodies the peace of watching a sunset on the horizon. The collective visuals reflect a feeling of enjoying lazy breezes on your skin with your toes in the sand on a Sunday morning or afternoon. It also intertwines us with both the protection and vulnerability of the ocean's vastness, something I feel very connected to as a person and designer. Coastal design uniquely incorporates and interprets all of these experiences.
Coastal Colors
There are a few colors that are integral to coastal interior design styling. The basics include a mesh of the colors you might see in a beach setting. You'll definitely want to use neutrals such as white or grey in your coastal design palette. These work well to balance any colors you might use throughout your space. Pops of color in the red and yellow families also work well in beach-influenced spaces.
I personally feel, though, that no coastal design is complete without various shades of green or blue. I'm a little biased, as teal is my favorite color. These colors all play into the tones of the ocean's waters and provide a visually calming and relaxing appeal. When possible, I work to incorporate tinges of gold and silver in my coastal interior design. Hints of these colors epitomize the shimmering of the sun's rays meeting the ocean, and I adore that visual presentation. It's why I appreciate a bit of sparkle in all that I do.
Infuse Coastal Comfort
Coastal living is just that: a lifestyle. As such, it's important to incorporate "livability" into your coastal design. Living in the Venice Beach area, it's a given that the sand and drippings from the sea will inevitably exist inside the home. After all, flip-flops are the preferred footwear of choice in beach towns. And we're all generally okay with that! So that the outside elements are not considered "the enemy" (which would defeat the calm, relaxed atmosphere you're aiming to create), opt for beach-friendly materials like rattan, weathered woods or other natural materials like stone or bamboo. Furniture like Hooker's Surfrider collection has a light driftwood finish and is a perfect way to have great-looking, elevated pieces in your beach-inspired abode.
While it's okay to embellish your coastal interior space with things like mini surfboards, seashells and sand dollars, use them sparingly. Overutilizing them can read as inauthentic and kitschy. Such is the same with trendy coastal prints and patterns. The iconic banana leaf wallpaper may be great for The Beverly Hills Hotel, but it might be a bit much for your coastal home. Mute any prints or wallpapers you may use; less is more when you want the space to present as casual, organic and serene.
Good coastal interior design is stylish and sophisticated. However, it also has to be functional and extremely approachable. As a designer, I work to create coastal design epitomizing elegance with a welcoming, open-door appeal. The coast is where I live and what I love. It is also an extension of who I am. If I infuse coastal design in a space, I leave a bit of my heart in it.